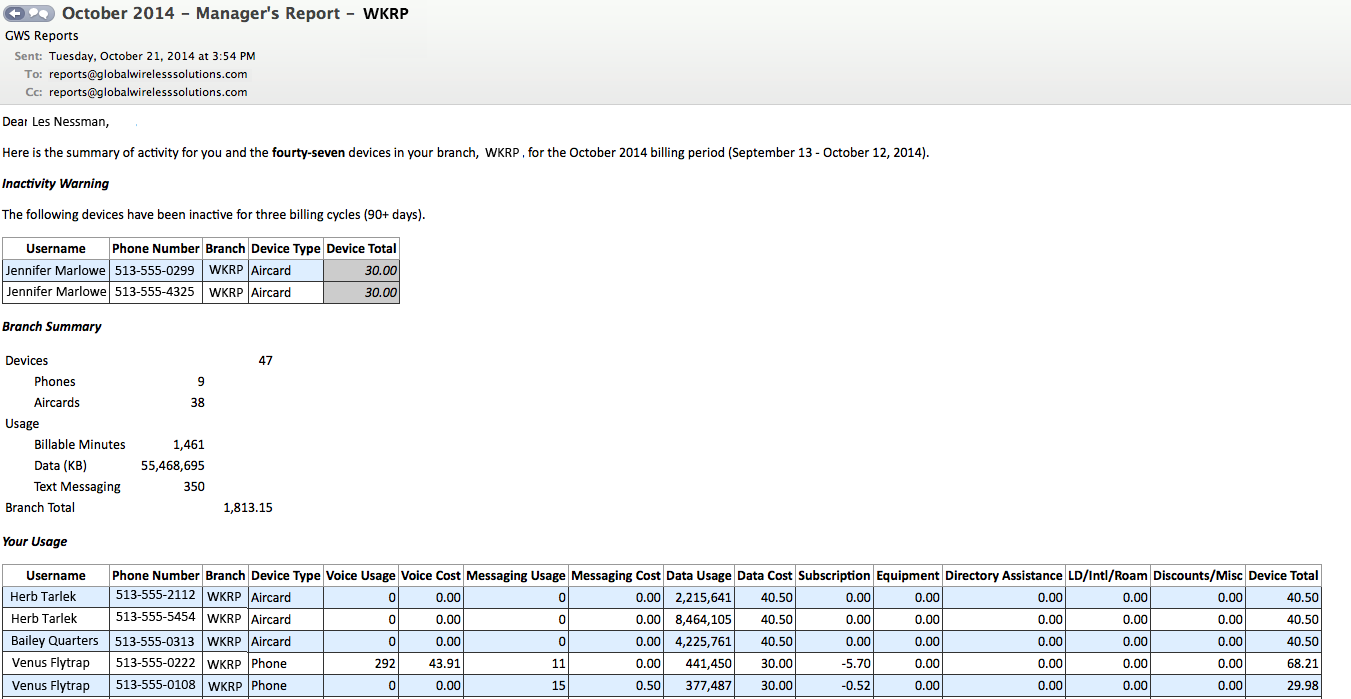 Information is only useful if you put it in the hands of the right people – those who can act on it to hold your users accountable. Our manager invoice summary does just that. Every month, your managers receive a summary of the relevant sections of their bill and exact charge back, with:
Highlighted inactive devices
Highlighted heavy users
User roll-up
Data, minute, and other feature usage and charges
Empower your managers to hold their direct reports accountable.